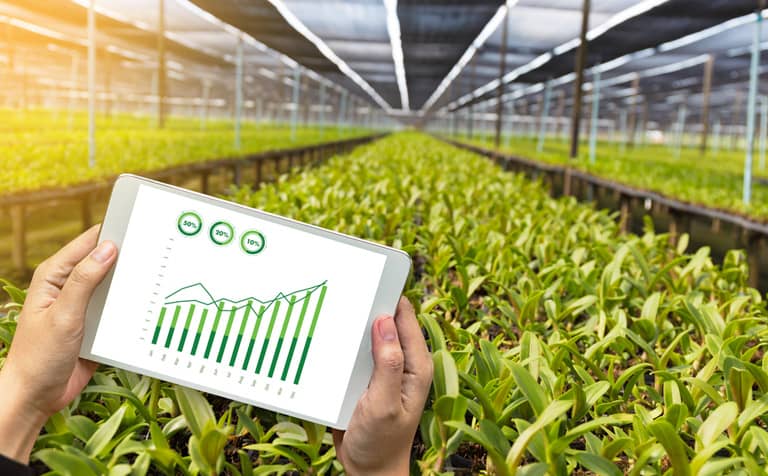 The gardening and vegetable production is always transforming. Today new methods and approaches are being searched in order to increase quality and productivity. Nonwoven fabric is also used in agriculture to protect the plants. Recently nonwoven polypropylene fabric has increasingly been used in this matter. We continuously seek new properties and developments to improve our material. There are two types of nonwoven fabric used in agriculture which are blanket fabric and mulching fabric (explained below).
Blanket Fabric:
The nonwoven blanket fabric is greatly used in agriculture especially because it helps create microclimate optimal for plants, which improves growth and development. During vegetation the blanket fabric is permeable for light, air and water. It also protects the plants from weather changes.
| | |
| --- | --- |
| Production technology: | spunbond |
| Input raw material: | 100 % polypropylene |
| Surface density: | 17-30 g/m2 |
| Max. width: | 2.40 m |
| Color: | Natural |
| Treatment: | UV stabilizer |
| Possibility: | Reinforced rim – 350mm |
Mulching Fabric:
The black mulching fabric is put directly on the soil. It protects the plant by preventing the growth of week, therefore less herbicides are used. This improves the growth and health of plants. The mulching fabric nature allows soil to get warm. It also decrease the non-productive evaporation and soil crust. One of the important things about this fabric is that it is water permeable.
| | |
| --- | --- |
| Production technology: | spunbond |
| Input raw material: | 100 % polypropylene |
| Surface density: | 45-90 g/m2 |
| Max. width: | 2.40 m |
| Color: | Black |
| Treatment: | UV stabilizer |